Alice Teasdale BSc | Massage Therapist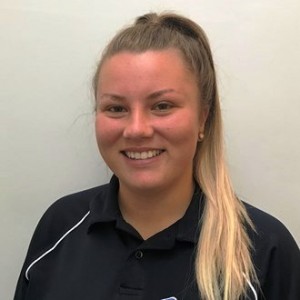 Alice has always had a very big interest in sports and played football and futsal throughout her studies at Northumbria University. She currently plays for Chester Le Street in the FA Women's Premier League (North). Her passion for sport lead her to the path of completing her degree in Applied Sport and Exercise Science.
Alice's role at Newcastle Sports Injury Clinic is to provide massage therapy. She regularly works with the physiotherapists at the clinic to aid the patient in their recovery to full function.
Alice teaches the Lower Limb Circuits class, which has been specifically designed by our team of therapists experienced in injury rehabilitation and safe strengthening techniques. The hour-long class is designed to aid muscular strength, proprioception (the body's awareness of movement and positioning) and endurance, which in turn will improve your recovery process.
Alice also works full time at Hadrian School which caters for the needs of pupils aged three to eleven with a range of additional needs. There she works within a multidisciplinary team to deliver and lead a range of therapies to the pupils.
Alice is available on Wednesday evenings and Saturday mornings at the Newcastle city centre clinic.