Blanca Alhambra Olalla | Physiotherapist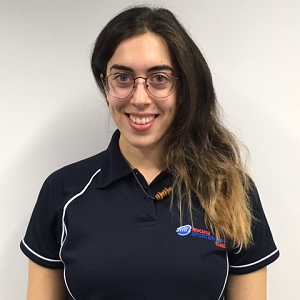 Joining us from Madrid in Spain, meet Blanca our new Physiotherapist here at Newcastle Sports Injury Clinic. Having graduated in June from the Complutense University of Madrid, with a degree in Physiotherapy and finishing second in her class, Blanca moved to Newcastle in October. Her passion for physiotherapy and specifically sports injury physiotherapy derived from her volunteering work at a volleyball club back in Spain.
Working with a combination of hands-on and exercise driven treatments, Blanca seeks to provide high quality treatments aiming to improve your quality of life. Blanca's assessments help you understand fully the problem so that you can both work together to help resolve the issue. She is also a qualified Pilates instructor and seeks to combine elements of Pilates into her treatments. Blanca is a continuous learner and always strives to understand and incorporate new research into her treatments, her passion for the work stems from her admiration for a challenge and the rewarding nature of the job, helping patients to recover and improve their quality of life.
Besides working, Blanca has a passion for hiking and recently completed a 115km hike, the Camino de Santiago.
Blanca is available for Physiotherapy treatments at our City Centre Clinic, book online now or call us on 0191 233 0500.