Dr Glen Rae MBChB MRCGP MScSEM MFSEM(UK) PGDip MSK Ultrasound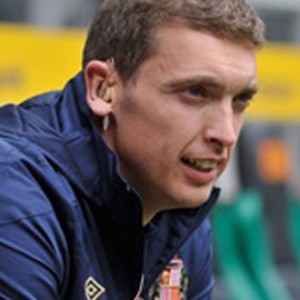 Dr Glen Rae is a sports doctor who has worked within a range of professional sports and with local amateur sportsmen and women over the last 15 years.
Dr Rae was appointed as the first full-time sports medicine doctor at Sunderland AFC in 2008 by Roy Keane when he accepted a position as Head of the Medical Department until resigning in May 2013 in order to pursue other opportunities within professional sport.
He was quickly appointed team doctor for the England football U19 squad after leaving SAFC and has also worked with the newly formed England U20 squad as team doctor. He works with professional jockeys at Newcastle Racecourse and is currently the Medical Officer at Durham County Cricket Club.
As mentioned, Dr Rae works routinely with elite athletes but is as equally comfortable working with non-sporting patients suffering from musculoskeletal problems such as osteoarthritis within his Sports Medicine clinic, Sports Medicine NE.
Dr Rae's NHS role as a local musculoskeletal lead clinician has enabled him to consult with adults of all ages suffering from a wide range of joint, tendon and muscle problems. As a result of his extensive clinical experience he is accomplished at injection therapy, including steroid injections, hyaluronic acid injections for arthritic problems as well as blood injections and dry needling for tendon conditions.
Dr Rae has lectured at a range of national and international conferences whilst also being actively involved in the training of junior doctors in the Northern region. He is a Teaching Fellow at the University of Bath Sports and Exercise Medicine MSc course and is heavily involved in research within the field of Sports Medicine and musculoskeletal medicine with local Universities.