Sharon Bell | Podiatrist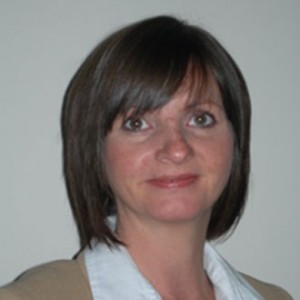 Sharon qualified as a podiatrist from Durham School of Podiatric Medicine in 1990. She took up a post in Durham Health Authority and developed an interest in biomechanics and podo-paediatrics.
In 1999 Sharon began her surgical fellowship training at Lewisham General Hospital, London and qualified as a podiatric surgeon in 2002. She took up Clinical Fellow posts at Doncaster and then Newark.
She has established podiatric surgery services for North Durham, Hartlepool and North Tees where she continues to work as a Consultant Podiatric Surgeon and Head of Service.
She has a specialist interest in the surgical and conservative management of foot problems and developing services to deliver the best possible outcomes for foot surgery. In 2005 the newly established Hartlepool Podiatric Surgery Service, won 1st prize in the category "New Ways of Working and Extending the Boundaries" at the Allied Health Professions and Health Scientists Annual Awards.
Main clinical specialty: FOOT SURGERY, Hallux valgus (bunions), lesser toe deformities (hammer toes), neuromas, subungal exostosis, ingrowing toe nails, Cysts, ganglions and other soft tissue problems of the foot, BIOMECHANICS, sports injuries and podo-paediatrics.