Will Phillips Most BSC (Hons) | Osteopath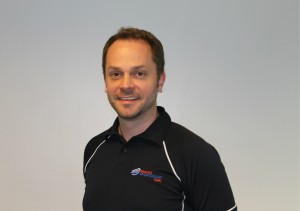 Will qualified from the British School of Osteopathy in London in 2011, and prior to joining the team at Newcastle Sports Injury Clinic, he gained experience running an osteopathic clinic in Darlington for five years. He also works at Whitley Bay Osteopathic Clinic, which gives some variety to his week!
He is experienced in treating patients with a wide range of joint and muscles issues, though most commonly he treats patients with low back pain and neck pain. He particularly enjoys showing patients suffering with long term back pain that osteopathy can help reduce their pain, when they may have thought they were going to have to live with it for the rest of their lives.
Will provides hands-on treatment, using a range of techniques including massage, stretching, and joint mobilisation techniques to relieve areas of stiffness, decrease pain, and allow your body to function better, with the aim of speeding up your recovery. He is experienced in addressing postural problems with a combination of treatment and stretching/exercise advice to help you improve and maintain a healthier posture.
Will runs our parent and baby services in our Jesmond clinic, providing osteopathy for babies and toddlers, and giving advice and support to their parents. He also enjoys helping expectant mums through their pregnancies, as well as providing post-natal rehabilitation and support.
Will also plays a major role in delivering our ergonomic work place assessments, from computer (DSE) assessments to the more unusual work environments. He provides ergonomic and postural advice matched to the individual's needs as well as educating them in how to better care for themselves.
Will works between our Newcastle city centre and Jesmond clinics.