Zamir Ali BSc (Hons) Physiotherapy | Physiotherapist
Z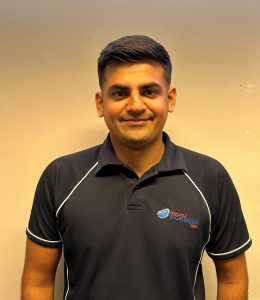 amir has a real passion to learn more about the musculoskeletal system after he completed a Diploma in Sports Therapy in Glasgow. Since then, Zamir went onto complete my BSc Physiotherapy degree in 2022. During his Physiotherapy degree Zamir had an opportunity to work in the Intensive Therapy Unit during COVID-19, Orthopaedics and he worked in a care home.
Zamir has worked with multiple football teams in Scotland and has over a years experience in a private clinic.
He is always looking to improve his practice and he has recently completed an Acupuncture & Dry Needling course. Zamir is also currently working on his Fifa diploma in football medicine.
Zamir's hobbies include playing football, going to the gym and hiking up the mountains.
Zamir is available for Physiotherapy treatments at our Newcastle city centre clinic. To make an appointment Book Online or call us on 0191 233 0500