Karen Dearden MCSP H, OCPPP, AACP, ACPSM, ACPOHE | Clinic Director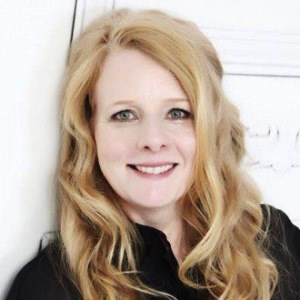 As Founder, Director and Clinical Lead Specialist, Karen is renowned for her distinct passion, expertise and professionalism in the provision of Physiotherapy.
Graduating from University in Newcastle, Karen began her physiotherapy career working for Newcastle General Hospital where she progressed to specialise in Musculoskeletal Physiotherapy and sports Physiotherapy. She worked in one of only two NHS Sports Injury Clinics in the UK. Karen's desire to provide accessible, top quality musculoskeletal assessments and treatments led to her establishing Newcastle Sports Injury Clinic in 1997.
Her vast array of experience is demonstrated through her prowess within multiple environments, whether it be Occupational Health, Performance Arts, with individual athletes, within team environments or with the non-sporting person. This is evident through her experience working with Athletics England, England Netball, Newcastle United F.C., Durham county cricket team, The British Skydiving team, Adventure Sports team, British Fell runners, The Newcastle Falcons, The Eagles Basketball team, Whitley Bay Warriors, with National dancers, actors and The Royal Shakespeare Company and many others throughout the country.
Karen specialises in musculoskeletal diagnosis and physiotherapy treatments, delving deeper into the injury, Karen seeks out the root cause and develops treatment and rehabilitation programmes to ensure the cause is addressed to prevent reoccurrence. Karen also manages and treats complex cases, offering highly tailored treatments, using detailed and specific assessments to ensure excellent rehabilitation and optimal treatment using evidence-based practice and years of experience. Karen offers full musculoskeletal assessment, treatment plans and advice.
Having completed extensive post graduate training in neurodynamics Karen is highly skilled in providing neurodynamic assessments and incorporating neural tension testing to identify any nerve involvementt or neural tension. When dealing with complex, long term or repetitive injuries Karen is able to provide invigorating and deeply therapeutic treatments using neuromobilisation techniques. Karen has had fantastic results when working with patients in this area of specialist treatments. Recurrent, longer term injuries and running injuries have shown great improvements when following neurodynamic specific treatment plans set by Karen. Many patients turn to Karen for her specialist advice, treatment and support after trying many options available elsewhere.
Karen is not only passionate about treating her patients, but also enjoys sharing her knowledge with experienced and aspiring therapists. As well as training therapists within the 3 Newcastle Sports Injury Clinics throughout the region, she has previously lectured at both Newcastle University and Newcastle College, whilst also acting as guest Lecturer at the North East Occupational Health conference and National Women in Sport Conference, England Netball training, the FA to name a few.
When Karen is not working which between long clinic hours, attending regular training courses, delivering lectures, working as an expert medical witness or developing the clinics is few and far between, she likes to unwind by leading an active life enjoying skiing, mountain biking, and walking.