Steve Oliver Dip Ac, MBAcC | Acupuncturist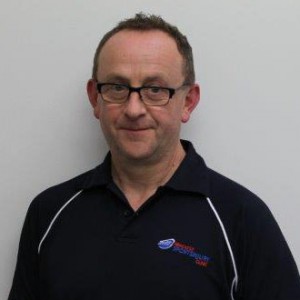 Steve has been a member of the team for many years and has relished the experience dealing with the wide variety of clients and cases he has seen in that time. Incorporating Traditional Acupuncture, Tai Chi and Chi Gung into his work at the clinic has allowed Newcastle Sports Injury Clinic to offer our patients a fully integrated system of health development and maintenance.
Along with providing Traditional Acupuncture at the clinic for a range of clients and conditions, when patients book an appointment with Steve he carries out a range of assessments and checks prior to delivering Traditional Acupuncture treatments to patients, these checks include a comprehensive case study of your medical history, an examination of your tongue which helps determine a range of things including, how well you are digesting food, how your lymphatic system is functioning and your blood circulation. Steve also checks your pulse rate and energy levels, these checks allow Steve to devise a bespoke treatment plan tailored to each individual based around their symptoms, medical history and lifestyle.
Steve also delivers our weekly Tai Chi class to help reduce stress and anxiety, improve flexibility and balance and assist patients with their return to health following injury. Steve incorporates the ancient practice of Chi Gung into his Tai Chi classes. Chi Gung is an integral part of Chinese medicine and is centred around breath and energy work and as such is fundamental in the practice of Tai Chi.
Steve has been practicing and continuously studying Tai Chi and Chi Gung for around 20 years and is highly though of by his students who regularly attend his Friday Tai Chi classes.
Steve is available for acupuncture and Tai Chi classes at our Newcastle city centre clinic.