Toby Tremlett BSc (Hons) MSCP | Physiotherapist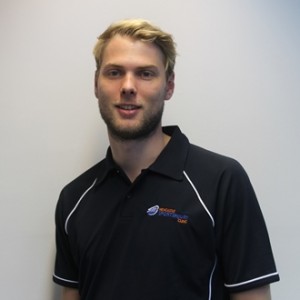 Toby has been a qualified physiotherapist for just over two years initially gaining key experience within the NHS by completing rotations in musculoskeletal, respiratory and community physiotherapy environments. Recently he has made the decision to follow his passion and specialise within the sports musculoskeletal industry.
Since joining the Newcastle Sports Injury Clinic, Toby has integrated himself well within the team and has been treating a wide range injuries presented by a variety of patients from high level sports scholars, non-sporting patients and those who have occupational health related conditions.
Toby strives to continually expand his knowledge and is developing his assessing, diagnosing, and rehabilitating skills by discussing patients and practicing hands on skills with more experienced colleagues, attending in service trainings and keeping himself up to date with the latest research.
Toby prides himself on his communication skills within the team and taking a patient centred approach, furthermore, taking opportunities to progress his skills. Toby provides pitch-side physiotherapy and emergency first aid cover for a variety of sports events including rugby, football and American football.
Before studying for his physiotherapy degree, Toby worked for United Through Sport, a charity based in South Africa providing sports lessons to Township schools around Port Elizabeth.
Toby is available for physiotherapy appointments at our Newcastle city centre clinic.