Scott Garrett Adv Dip Sports Therapy IIST/DIP Remedial|Massage Therapist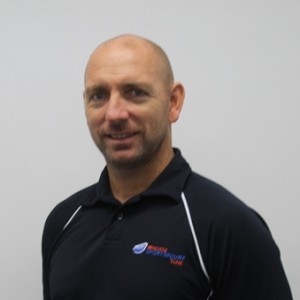 Scott has over 17 years' experience in Sports Massage Therapy, specialising in soft tissue therapy and functional training. Scott has a significant portfolio of skills and qualifications gained from exposure to challenging roles within professional sports clubs and clinics worldwide including at Newcastle United FC, Newcastle Falcons RFC, England Rugby, and a variety of Australian based sporting clubs.
Scott's role at Newcastle Sports Injury Clinic is to provide massage therapy to competing individuals and teams, both pre and post event to help prevent injury. He also works with patients who suffer from posture related injuries, providing remedial massage to break down adhesion, stretch and strengthen muscles decreasing pressure on the joints. He regularly works with the physiotherapists at the clinic to aid the patient in their recovery to full function.
Scott has post graduate training in pregnancy massage and provides pregnancy massage sessions at our Jesmond clinic which helps stimulate positive hormones such as serotonin and promotes the physiological response of relaxation and reduced anxiety levels.
Scott has also lectured Sports Therapy at Durham college and regularly lectures in Massage Therapy to sports medicine undergraduates at Durham University Hospital.
Scott is available for appointments at our Newcastle city centre and Jesmond clinics.