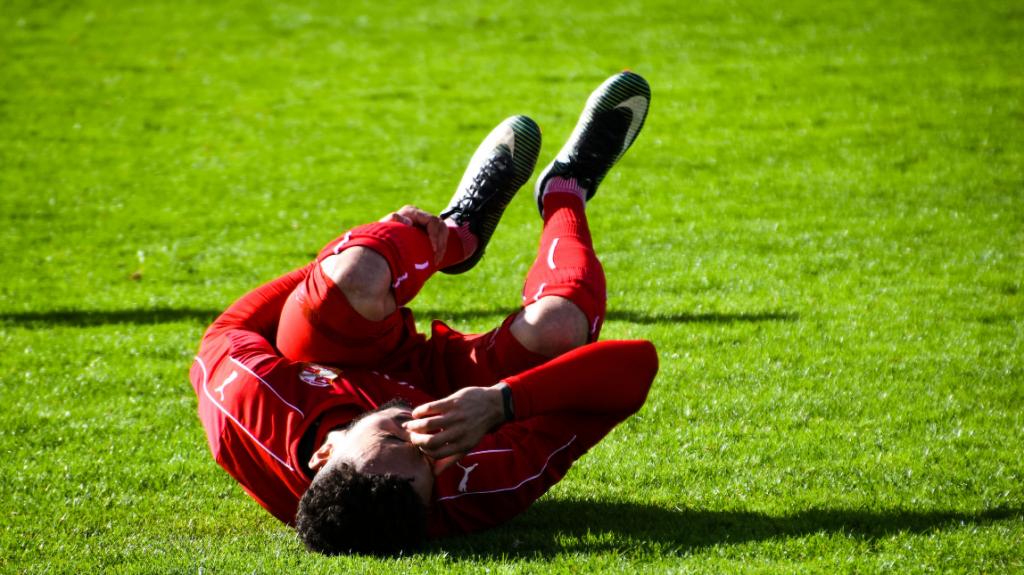 You may have read our latest blog that introduces you to the Anterior Cruciate Ligament, highlighting what it is, what happens when you injure it and essential measures to recover but if you haven't, we would recommend doing so; just click HERE.
Since we, Newcastle Sports Injury Clinic, are hosting ACL Awareness Month we felt it was best to highlight five famous ACL injuries to put into perspective the extent of the injury, how it can affect your life and that it isn't the end of the road.
Michael Owen
One that most of us will remember. The 2006 World Cup in Germany, two minutes on the clock and Michael Owen ruptures his ACL during England's 2-2 draw with Sweden. Owen suffered the injury through a twisted movement on a planted foot and as a result was out from regular football for up to a year and almost 8 months before he could run again. A series of surgeries, physiotherapy and bespoke rehabilitation programmes allowed Owen to make such a recovery.
Tom Brady
One of the most decorated and successful quarterbacks in NFL history, Tom Brady has also fallen victim to an ACL injury during his career. The incident occurred during the 2008 NFL season and unfortunately for Brady, it was the first game of the season against the Kansas City Chiefs. Brady was struck on the knee, assisted off the pitch where it was confirmed he had torn his ACL. After undergoing surgery and countless sessions of physiotherapy, Brady was able to return to the game the following season.
Anne Keothavong
Former British No. 1 tennis player, Anne Keothavong is another high-profile victim of an ACL tear. Keothavong, who was 25 at the time, sustained the injury whilst playing a doubles match in Stanford, California. She collided with a fence trying to return a drop-shot. The injury meant Keothavong had to undergo surgery and miss the rest of the season.
Zlatan Ibrahimović
A case that raised a few eyebrows, Zlatan Ibrahimović suffered a torn ACL during Man Utd's second-leg UEFA Europa League tie with Anderlecht back in 2017. The striker landed awkwardly after competing for an aerial challenge. What was so surprising about this case was how Zlatan was able to return to action. In just 7 months, Zlatan was back playing where in most cases it takes up to 9 months to recover from an ACL tear. Advances in surgical procedures and bespoke rehabilitation allowed a quick return to the game.
Damien McKenzie
Lastly and one of the more recent ACL injury news, is The Chiefs and All-Blacks utility back Damian McKenzie. Mackenzie, who is set to miss the 2019 Rugby World Cup in Japan, ruptured his ACL playing against another New Zealand rugby franchise The Blues. He isn't expected to return to rugby until early 2020 and is undergoing the necessary recovery protocols to ensure he gets back to full fitness.
Well there you have it. 5 high-profile ACL injuries. There is no doubt that rupturing or tearing your ACL is a huge setback especially for professional athletes but it is not the be all and end all, undergoing the correct recovery and rehabilitation procedures will ensure you can get back to fitness as quickly and safely as possible.