Newcastle Sports Injury Clinic is proud to be an official partner of this year's Great North Run, which means we're offering a 20% discount at our running clinic for all participants in this year's event.
If you're struggling with a niggle or an injury, and panicking about the impending race, it's not too late to get treatment that could make the difference between having a brilliant day, or enduring a 13-mile nightmare. Or, even worse, not even making the start line at all.
Around 57,000 runners are expected to compete in this year's race, as athletes and fundraisers from all over the world travel to complete the 13.1-mile half marathon between Newcastle and South Shields.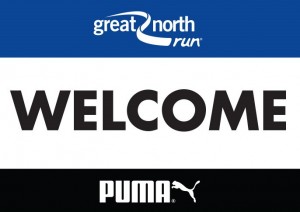 We also look forward to welcoming recent 5,000m and 10,000m Olympic gold-medal winner Mo Farah to the city, where he'll be aiming for a third consecutive Great North Run victory.
Mo sees the race as one of his favourite events, saying in a recent interview that: "I love the Great North Run, and the incredible atmosphere at the event. The noise from the crowd in those last few hundred metres is just unbelievable."
So how exactly could a Great North Run participant benefit from our amazing discount?
All of the expert staff at our running clinic are focused not only on maximising your performance, but also on helping prevent long-term injuries sustained during exercise. An appointment at the running clinic lasts for 1.5 hours and you will be put through a full testing protocol including computerised gait analysis.
Gait analysis uses the latest technology to analyse your current running technique, and pinpoints exactly what needs changing in order to improve your style and performance. At the end of the assessment you will receive specific advice relating to any deficiencies, along with a report regarding your current status.
Additionally, our team of physiotherapists are on hand to deliver a service tailored to your individual running needs. Using the latest evidence-based treatment, our sessions help athletes run faster, stronger, more comfortably, and less at risk of injuries.
Get in touch today whether you're a Great North Run veteran aiming to smash your personal best, or a first timer just looking to get across the line in a respectable time.
If you have any questions about how Newcastle Sports Injury Clinic can help, do not hesitate to contact us here, or alternatively you can call us on 0191 233 0500.
Best of luck!