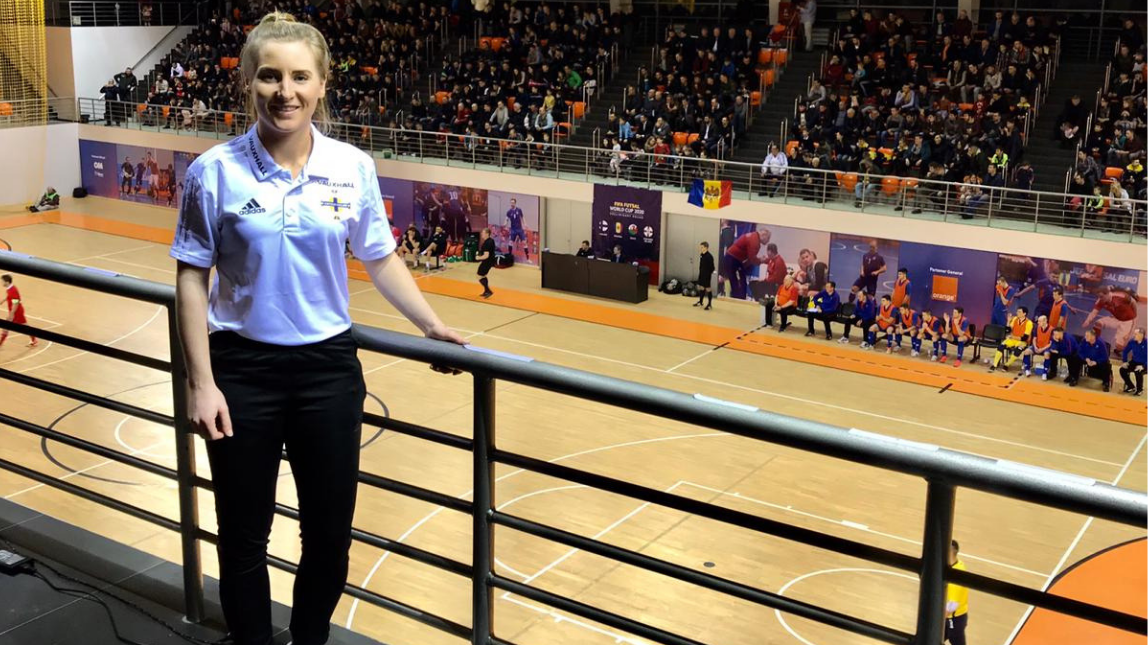 With only 20 minutes per half, there is nothing short of fast paced action when playing Futsal and is why we understand its growth in popularity throughout the world in recent years. Extending to the point where they now even hold a Futsal World Cup.
Niamh jetted off to Ciorescu in Moldova where Northern Ireland faced Finland, Wales and the hosts themselves, Moldova at the FMF Arena to form Group H. The qualification process was spread across 4 days for the Northern Irish team and despite their best efforts finished bottom of their group after emphatic losses to both Finland, losing 9-1, and Moldova, losing 13-4 before playing a much tighter affair against the Welsh losing by only a single goal, with the final score being 3-2.
Despite what maybe some may describe as a disappointing trip, putting results aside Niamh was able to enjoy such a unique opportunity and had this to say about her time with the team.
"It was an invaluable experience getting to work in international sport and witnessing the level of competition. It is hopefully the first of many opportunities so I can continue to develop ways to provide the highest quality of care to athletes, sports teams and patients alike."