This weekend (Saturday 24th March 2018) sees the annual boat race taking place between Oxford and Cambridge. Two teams of eight rowers will battle it out over the 4.2-mile river Thames course for Oxbridge bragging rights for the next year.
The races start at the oddly precise times of 16:31 (women's race) and 17:32 (men's race). Cambridge just about has the better of the historical results, with 82 wins to Oxford's 80, though Oxford has edged the event recently with 12 wins since 2000.
Britain has always tended to be strong at rowing, underlined by our success at Olympic rowing events over the past two decades. Even the Atlanta Olympics in 1996, which was one of Britain's least successful overall, saw us come back with a rowing gold thanks to – of course – Steve Redgrave and Matthew Pinsent in the coxless pair.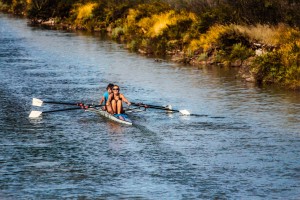 It's a popular sport in the North East, too – rowing clubs can enjoy use of the Tyne, Wear and Tweed – and there are lots of active clubs in the region.
Rowing: accessible to everyone
Many other sports people will be familiar with the mechanics of rowing, too, even if they've never been near the water. The rowing machine is one of the most punishing pieces of equipment in the gym and is popular because it simultaneously offers a cardiovascular and strength workout.
However, the huge loads that pass through your body whilst rowing – either in a boat or on a machine – mean that any imperfections or imbalances in your technique can lead to significant and long-term injuries if not treated correctly.
As rowing is a low-impact, repetitive-movement sport, injuries tend to result from overuse or incorrect technique rather than being traumatic/impact injuries. Some of the most common rowing injuries include:
Upper back / neck/ shoulder pain and strains
Your back and neck are put under tremendous strain whilst rowing. Even if you take care and warm up properly, the levels of exertion can cause tension and pain which, if not properly treated, can develop into a more serious injury.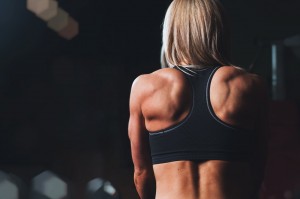 Wrist injuries
It's all in the wrist! A strong wrist is a vital component of good rowing technique, and the joint undergoes not only a lot of tension whilst rowing, but also unusual twisting movements. It means wrist pain and injuries are common amongst rowers and can cause a lot of discomfort – often affecting day-to-day life, too.
Knee pain
Some of the best, world-class rowing crews will row at a rate of almost 50 strokes per minute over the shorter races! That's like doing a heavy squat almost once per second for several minutes. Even an average 'workout' pace of 30 strokes per minute is a phenomenal amount of work, with your knees acting as a crucial pivot for all that work.
This means rowers are susceptible to many of the classic knee injuries we encounter in rowers – to ligaments, tendons and surrounding muscles.
Rib stress fractures
Despite rowing being a low-impact sport, rib stress fractures are relatively common, and must be treated cautiously. If, as a rower, you are experiencing rib pain, it's vital to stop exercising and get it checked out. Stress fractures will not heal if activity is continued in the same way, so getting expert help is essential.
Preventing rowing injuries
Rowing -whether you're doing it on water or with a machine -is an incredibly technical sport that requires the correct approach. If you are experiencing pain during or after rowing (beyond what you'd normally expect from high levels of exertion) then speak to a physiotherapist as soon as possible.
It's also likely that you could develop tight muscles through your shoulders and back, which could hamper performance without necessarily being caused by a specific injury, in which case our sports massage experts will be able to help.
Newcastle Sports Injury Clinic works by looking at the way the whole body works. Whether it's our physiotherapists, sports therapists, podiatrists, osteopaths or acupuncturists, we can recommend the best course of action to keep you active and involved in your favourite sport.
We can also offer sports-specific screenings – examining biomechanics, muscle length, overall strength, etc – and advise the best way to approach and to prepare for your preferred sport.
Contact us here or call us on 0191 233 0500, to speak to a specialist or book an appointment.