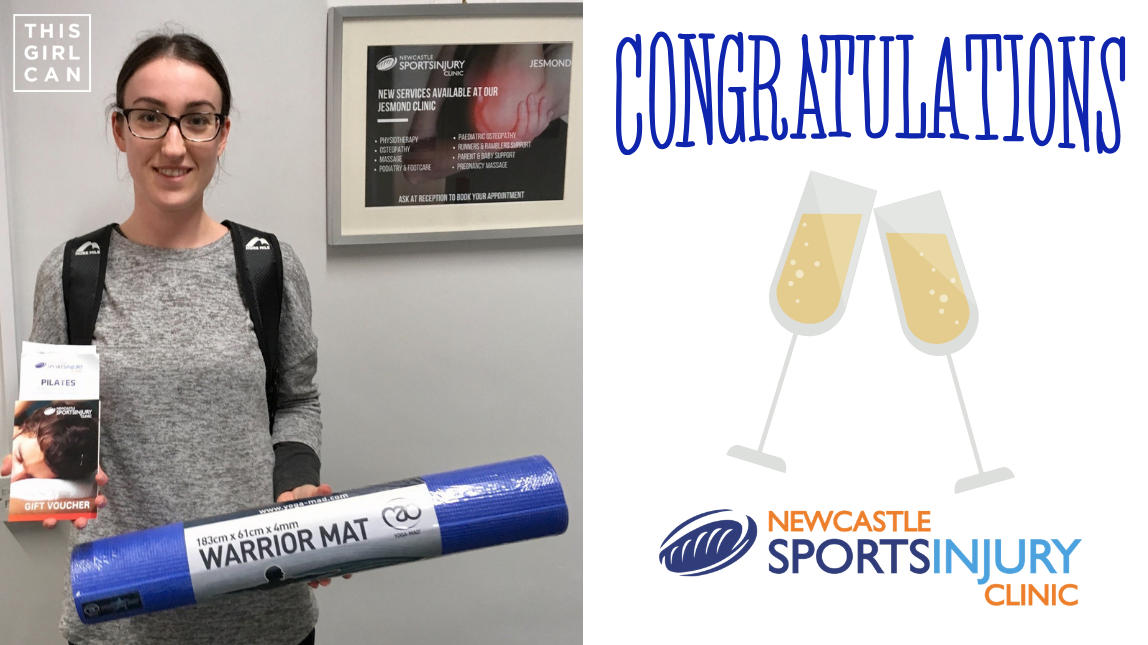 In March, Newcastle Sports Injury Clinic attended Active Newcastle's annual ThisGirlCan event that took place on International Women's Day. The event was a means of celebration for women of all abilities becoming more active and to try and break the stigma surrounding judgement when doing so.
It was fantastic. The amount of people in attendance all for a great cause created an amazing spectacle and one we thoroughly enjoyed.
At our stall, we held a small competition where those who took part had a chance to win our 'exercise hamper', which included the likes of a Pilates mat, discount vouchers and a new backpack. The competition involved guessing how many women Newcastle Sports Injury Clinic treated throughout 2018 and our winner, pictured above, Jacqueline 'Jaki' Watt was only 7 away from the correct figure! Incredible effort.
A huge congratulations is in order for Jaki. We hope she enjoys our exercise hamper and makes the most out of all the prizes inside.