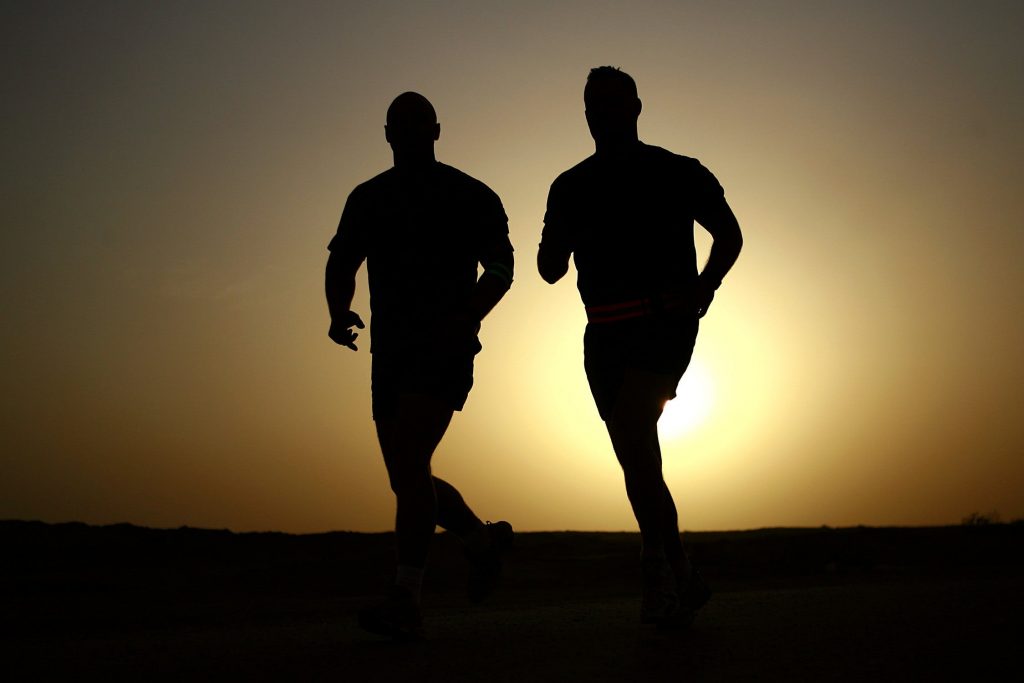 Physiotherapy is one of the core services offered by Newcastle Sports Injury Clinic: we have the largest and most experienced physiotherapy team of any private clinic in the region.
We introduced that team to you on our latest blog: now we have asked our experts to answer some of the most popular questions about physiotherapy.
These are some of the most commonly-asked questions about physiotherapy on search engines. Remember, if you want any more information about how we treat a specific condition, or you have pain or an injury that needs treatment, you can get in contact with us for a chat.
What does physiotherapy do?
Physiotherapy is a health-related discipline that helps treat musculoskeletal conditions such as pain or injuries by understanding the complexity of the pain and creating a tailored treatment plan to reduce the pain levels as soon as possible and lower the risk of recurrences.
It treats far more than just pain: physiotherapy can help with posture, can improve quality of life, increasing functionality and mobility.
What is physiotherapy used for?
Physiotherapy is used for the treatment of musculoskeletal pain and/or injuries. It can be used for both acute or chronic pains and is recommended to achieve a fast and safe recovery and prevent further injuries.
It can also correct imbalances to help to prevent issues from recurring or from becoming worse in the future.
What physiotherapy involves?
Physiotherapy involves the assessment, treatment and further prevention of musculoskeletal related injuries. In the physiotherapy assessment, several tests will be carried out to diagnose the origin of the pain and tailor the most appropriate treatment plan.
What physiotherapy can treat?
Physiotherapy can treat musculoskeletal pain or musculoskeletal injuries. It can treat long standing conditions, like ongoing or long-term pain, or it can treat acute conditions like injuries or pains that started shortly before the physiotherapy appointment.
Physiotherapy can also help to improve and influence your range of movement – for example if you have had joint surgery and are struggling with reduced join movement, physiotherapy can help.
Likewise, poor posture can cause a wide range of issues, but good physiotherapy can both treat the symptoms and also improve the posture so the issue goes away in the long-term.
From a sporting perspective, physiotherapy can also improve performance by helping to improve movements, making them more efficient and effective. Whether you're a runner, rugby player, footballer, tennis player or taking part in absolutely any other sport, you will appreciate the potential that more efficient movements could offer.
What to expect in physiotherapy?
When attending to a physiotherapy appointment, the physiotherapist will do an assessment asking questions about the origin and behaviour of the pain or injury, after that assessment, the physiotherapist will do an objective assessment with some manual tests that will help the diagnosis and create the treatment plan. Usually, treatment plans are based on movement, tissue release and exercise-based therapy that will be tailored to suit specific patient goals.
What to wear for a physiotherapy appointment?
When attending to a physiotherapy appointment, it is advisable to wear loose clothes that will allow the physiotherapist to examine the painful or injured area. When the injury or pain is in the lower limb or lower back, bringing additional shorts is highly recommended, as well as bringing a vest top when the problem is in the upper limb, upper back or neck.
How can physiotherapy help injuries?
Seeking physiotherapy advice when injured is highly advisable. When an injury occurs, physiotherapy can help the healing process and reduce the pain to achieve a full recovery in the quickest time possible. The aim of good physiotherapy should also be to prevent the injury from recurring in the future, so be sure to ask your physiotherapist about that.
How is physiotherapy different at Newcastle Sports Injury Clinic?
All our therapists are chartered and specialise in musculoskeletal medicine, therefore you know that your treatment is of the highest level. Over the years we have assisted individuals with a wide array of conditions, this may be sport or non-sports-related. We are fully accredited with all major insurance companies.
Newcastle Sports Injury Clinic involves the patient in goal-setting to ensure rehabilitation plans are tailored to their individual needs.
Regardless of the problem, our aim is to ensure that you receive up-to-date treatment from practitioners with experience and specific interests in musculoskeletal physiotherapy. This will ensure that you return to the very highest level of activity possible and any problems are dealt with efficiently.
Due to the multiple professions within the practice, our clinics in Newcastle, Jesmond and Alnwick are well able to satisfy your needs. As a result, we are able to combine therapies as and when required to ensure the very best possible care.
We are going to run frequent Q&A-style blogs from now on: if there is a specific question about any aspect of physiotherapy, any of our other services, anything to do with musculoskeletal medicine or sports injuries, then feel free to make a suggestion to us and we'll consider it for a future blog.
Contact us on 0191 233 0500 for more information and we can make an appointment with the correct person to meet your needs. Alternatively, you can book an appointment with any of our physiotherapists via this link.