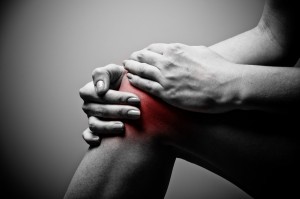 At Newcastle Sports Injury Clinic, we are marking World Arthritis Day (12th October 2017) with a series of blogs examining arthritis, as well as ways in which quality of life can be improved for those who suffer from it.
We have already looked at the most common forms of arthritis, and why exercise can be beneficial to those with arthritis.
Now, we are looking at our own specialist subject – how physiotherapy can help arthritis suffers.
If you are struggling with mobility because of your arthritis, and/or have previously tried physiotherapy and been disappointed, we would strongly urge you to get in touch with us asap. Make an appointment by contacting us here: you'll be delighted with the results.
How can physiotherapy help arthritis?
We have already looked at how exercise can help arthritis. Physiotherapy can help to prepare and maintain the body for that exercise. Physiotherapy is about much more than simply 'fixing an injury': we can help you to understand your body and its limits (which may be much higher than you believed).
We can also help you to understand your arthritis, and the ways in which it affects your joints. By understanding the condition, and your body, together we can manage and mitigate the effects of arthritis.
Stronger and more flexible
A good physiotherapist will work carefully and with a managed programme of exercises and treatments to improve strength and flexibility around the joints. Not all of the work would typically be done at a clinic – a patient will be given simple exercises to do at home which will ensure the best possible results.
Setting goals
Your physiotherapist will work with you to establish your goals, and give you a strategy to reach those goals.
We have decades of experience of working with arthritis, and we are able to prescribe personal exercise routines that will enhance your range of movement. Exercises will start gradually and increase with time as a patient's confidence, strength and flexibility all increase.
Increasing confidence
One of the biggest challenges that faces many of our patients is overcoming mental limitations, whether they are recovering from surgery, an injury, or learning to live with a condition such as arthritis.
Because you instinctively want to avoid pain or injury, the mind can impose strict limits on your range of movement, making you afraid to undergo certain activities. It is a hard-coded survival instinct, but it isn't always working in your favour! Especially during the rehabilitation process.
We can work with you to restore movement – often far more movement than you ever believed possible – by reconditioning what your mind is telling you can be done.
Managing pain
We hope that, with time, improved strength and more exercise will help to reduce arthritis-related pain, but we understand fully how painful a condition it can be. We can therefore offer advice on pain management techniques – and we also offer massage and acupuncture services which may be of benefit.
NHS or private physiotherapy?
Once you have been diagnosed with arthritis, there is a chance you will have been referred for an NHS physiotherapy appointment. However, NHS physios have huge demands on their time and resources, and we often find that patients who 'go private' are able to achieve much better results.
Improving quality of life
Improving quality of life is the broad aim of all the work we do with patients at Newcastle Sports Injury Clinic. We want to help restore confidence, independence and help people to live an active and healthy lifestyle.
You can contacting us to make an appointment today, or call 0191 233 0500 and ask to speak to a physiotherapist – we are always happy to have a quick chat on on the phone to advise the best course of action.