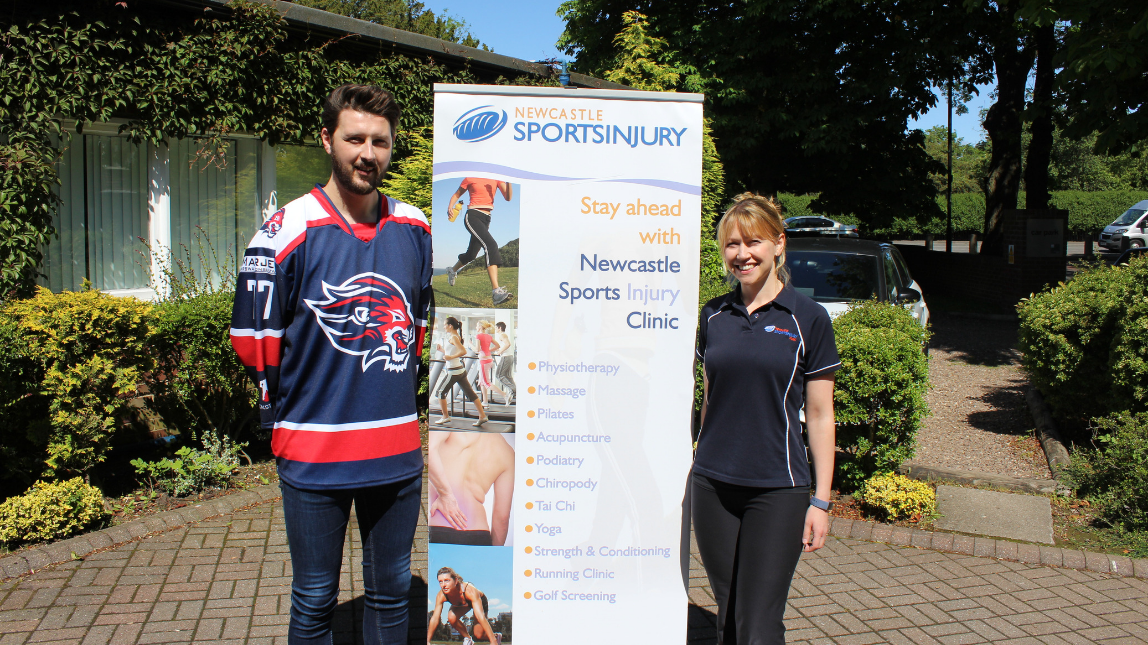 You may have recently read our latest post regarding our sponsorship of Gareth Crinnion, who will be representing Great Britain at the ISBHF Ball Hockey World Championships in Košice, Slovakia.
Let's get to know Gareth a bit more – Here's a little bit about the man himself.
Gareth, before enjoying success within Ball Hockey, first started out playing Ice Hockey. He played the sport from a mere young age of 7 through to his late teens where he excelled and successfully earned call-ups to a number of regional teams. Representing Great Britain at Under 16s and England at under 16, 17, 18 and 20s levels.
Gareth then moved on to playing Ball Hockey having hung up his skates and has been playing for local club, North East Dekstars for the past 4 years. Ball Hockey as mentioned in our first post is much like Ice Hockey however rather than facing the ice the game is played on foot.
Gareth has been attending our clinic prior to the tournament, working with our physiotherapist Wendy and massage & rehabilitation therapist, Jamie, to ensure he is in peak condition for the World Championships later this week. With great progress made we will be expecting top performances from Gareth and would like to wish him and the rest of Team GB the best of luck.
More information on the tournament, including live streams of all games can be found on the website, simply click HERE – It might be worth mentioning however, that you will need to translate the pages as they're in Czech!
We'll certainly be keeping up-to-date and hope you will be too.