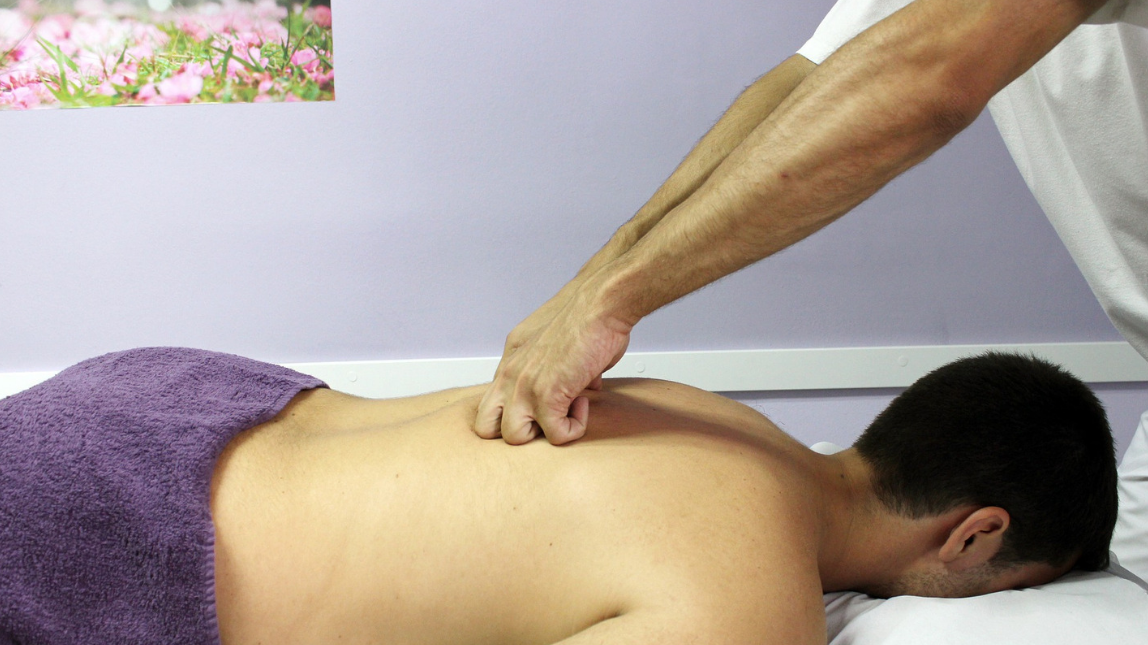 Simon Morgan, 39, attended Newcastle Sports Injury Clinic after suffering from lower back spasms. He reported acute pain when trying to move, had lost mobility and was struggling to stand or walk upright.
After a single session with Newcastle Sports Injury Clinic's Osteopath Will Phillips, he noticed immediate improvement and has regained full movement in his back. We caught up with Simon and here's what he had to say about his experience.
WHAT WERE THE SYMPTOMS?
"I first noticed the pain on a Sunday morning. It was acute pain in my lower back, that worsened when trying to stand up straight, stand up from a chair, or even lie flat.
"I endured the symptoms for a week, and they eased off slightly, but then became worse again the following weekend. It reached the point that I was struggling to move around at all, and it was painful to lie in bed. I was losing sleep through the discomfort.
"I have a young son, and weekends usually involve lifting him and my spare time involves playing with him, lifting him, etc. I think there's a chance I injured the back then.
"I had been taking ibuprofen, but it wasn't having a huge effect. I ruled out going to see my doctor because of the time that it would have taken to get an appointment, and then a physio referral.
"I was keen to get it checked, not just to ease the pain but also to rule out that it was anything more serious or potentially long-lasting, such as sciatica. I have been a patient of Newcastle Sports Injury Clinic before and I knew how well they work there and how effective their diagnostics are."
DID NEWCASTLE SPORTS INJURY CLINIC HELP?
"The improvement was instant," he said.
"I was surprised how much better I felt after just one appointment. I arrived there barely able to walk. I couldn't sit comfortably.
"Will talked through my symptoms, and my background, and examined my range of movement and levels of discomfort when performing certain movements.
"He said the muscles around my lower back were in spasm, and he worked at them to relax them, and to restore my movement.
"By the end of the session, I felt much better. I was able to move more freely and walk comfortably. I've been more comfortable at my desk again. There was still some inflammation, but Will gave me a course of stretches to do which would help maintain mobility and prevent the pain from recurring.
"Most importantly, for me, was that he gave me some stretches to do to help ease the pain if it ever recurred, and to help maintain and improve my mobility through my hips and back in the future.
"In the end, one appointment was enough, but I'll be back if anything goes wrong again!"
If Simon's story has inspired you to finally receive some treatment for the niggling pain you've got, then you can book an appointment today. Either by calling us on 0191 233 0500 or visiting our website where you can BOOK ONLINE.