You may remember some blog posts from last month – you can see them here and here – where we introduced to you, Gareth Crinnion, to which we were thrilled in acting as his sponsor for the ISBHF World Championships in Kosice, Slovakia.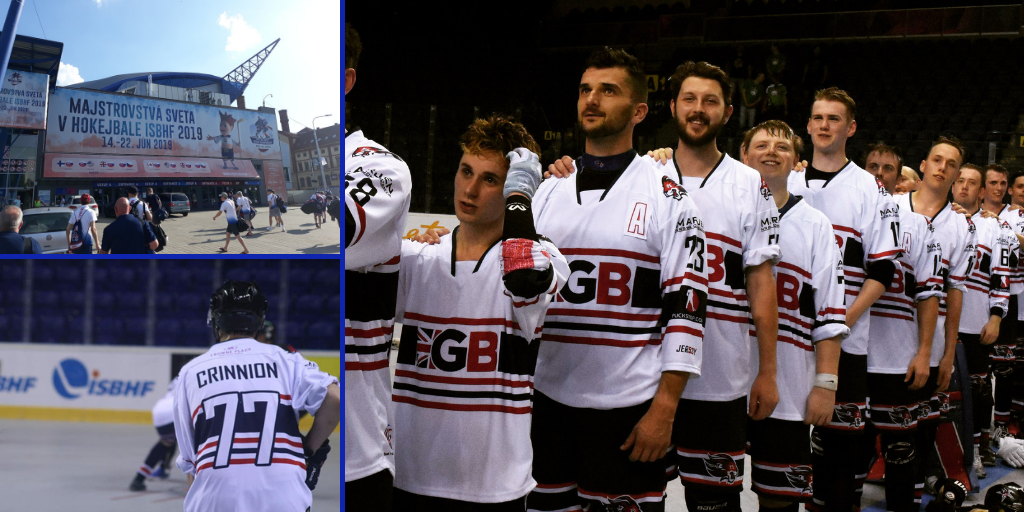 Since then, the championships have concluded, and we've been in touch with Gareth to see how he and Team GB got on.
Unfortunately, and as Gareth describes himself, it was a disappointing campaign from the British team despite coming away with a Pool B silver medal.
Originally grouped in Pool A with the hosts and eventual winners, Slovakia, runners up, Finland, the Czech Republic and USA, who finished 4th and 5th respectively. Great Britain struggled to gather any momentum, losing all their games before transferring to Pool B. Victories against Haiti and the Cayman Islands guaranteed qualification into the Pool B final, the 9th Place play-off, despite a loss to Hong Kong. They matched up against previous opponents in the Cayman Islands but were unable to repeat previous glory, falling to an agonising 4:2 defeat and confirming their 10th place finish for the tournament.
A roller coaster of performances where despite the display from Great Britain, Gareth remained optimistic where following the tournament, he had this to say:
"It was an unbelievable experience overall, but one which left me feeling unsatisfied. As such, I've decided to spend the next 2 years training hard with the hope of making the team for the next championships. The odds will be against me, as I will be 37 by the time that comes around, but I'll be doing everything I can possibly do.
I want to thank Newcastle Sports Injury Clinic for everything you guys did for me in the run-up to the tournament. I couldn't have done half as much as I did without your help. You were all amazing."
It's been an absolute pleasure helping Gareth throughout his pre-tournament preparation and we'd like to wish him all the best on his journey for selection in the next World Championships – We're backing him all the way!