Sports massage is important to maintain and increase joint mobility and range of motion by reducing muscle tension.
It will increase muscle elasticity and suppleness by relieving tightness, stiffness and muscular spams, helping to reduce injury likelihood and help with people that have tightness associated with a desk-based job. An increase circulation and blood flow will assist with recovery after sport.
What will a sports massage do?
Sports massage will do a wide variety of things and can depend on the style administered. Regular maintenance sports massage aims to reduce muscle tension, maintain muscular elasticity and suppleness, therefore, decreasing the opportunity for muscle injuries to develop.
Pre-event sports massage can invigorate muscles to prepare them for activity. It can be applied anywhere from 48 hours to 2 minutes before an event.
Post-event massage can help reduce delayed-onset muscle soreness (DOMs) severity, help remove waste products, normalise body temperature, blood circulation and muscle function.
At Newcastle Sports Injury Clinic we have two very experienced sports massage specialists whose work complements that of our physiotherapists and other injury specialists.
Introducing our sports massage therapists: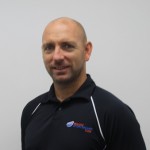 Scott has over 19 years' experience in Sports Massage Therapy including work with Newcastle United FC, Perth Glory FC, Western Force RFC, Australian Hockey team, British Cycling. He specialises in soft tissue therapy and functional training. Scott's role at Newcastle Sports Injury Clinic is to provide massage therapy to competing individuals and teams, both pre and post event to help prevent injury.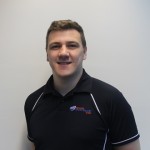 Jamie is an experienced massage therapist and utilises a holistic approach to his treatment methods: he has previous experience in private health clinics as well as with professional football and rugby teams and with elite and non-competing runners.
Contact us on 0191 233 0500 for more information and we can make an appointment with the correct person to meet your needs. Alternatively, you can book an appointment with any of our physiotherapists via this link.