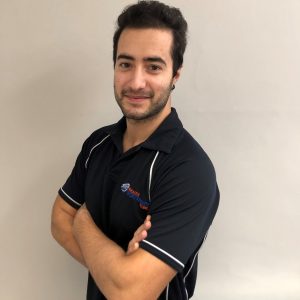 Davide Ottaviani | Physiotherapist
Davide had always wanted to be a mechanical engineer, but when he experienced the "magic" of physiotherapy for himself at 15 he knew he wanted to help others and he switched his focus to the mechanics of the body. He graduated from Perugia University in Italy in 2015 with honours in his physiotherapy degree.
Alongside his clinical work Davide spent 3 years as the physio for a local football club, developing his skills in musculoskeletal rehabilitation and in 2018 he opened his own clinic in the small village where he grew up (so small that he was once called out of bed at 2am to attend to a neighbour with a dislocated shoulder).
The Italian clinic is still going strong but, in search for a little more variety, Davide has come to the UK to practice and is hoping to do masters in manual therapy here. Davide has specialised in musculoskeletal medicine, particularly in manual therapy techniques and fascial manipulation, and recently in the rehabilitation of lymphatic disorders. He has a keen interest in exercise and rehabilitation.
When he's not treating patients, you'll find him power-lifting or biking in the mountains that surround his Italian home.
Davide is available for Physiotherapy treatments at our Newcastle city centre clinic. To make an appointment Book Online or call us on 0191 233 0500.