With just a few days to go until the big event, Felicity has been doing her final preparations for the Kielder Marathon.
Marathon Blog: Week 7
This is the week! On Sunday I will be running 26.2 miles around Kielder. I must admit that I am not feeling overly prepared, however I am confident I will get around in one piece. I am already envisioning the pint and roast dinner waiting for me on the other side.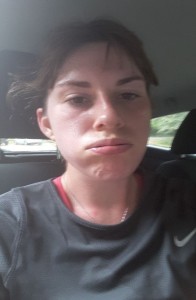 This week I completed my last longish run which was over a 3 x 3.5-mile loop around Warden and Hexham. As this is the last run before the big day I wasn't aiming for speed, just distance. The last couple of weeks before a marathon is usually reserved for tapering, which means reducing the highest amount ran by about 40%. The highest amount I have ran is around 32 miles in a week, therefore this last week should reach about 19.2 miles.
Tapering is an important part of the marathon training process as it allows muscle glycogen stores to return to peak levels and metabolic enzymes, antioxidants, and various hormones, depleted during training, to return to their optimal ranges (runnersworld.co.uk). This can make the difference of around 3% performance if done correctly.
I am not a high-flying athlete or looking to complete this run in a fast time, therefore tapering has been nothing short of joyous. It is the time to eat loads of carbs and rest and still call it marathon training. I have been trying to eat sensibly and cut back completely on alcohol so that I am properly fuelled and hydrated for the race. Eating lots of pasta and rice is encouraged, which is wonderful, but also important so that I don't 'hit the wall' after 20 miles.
My last short run was completed last night, which was a brief jog around Jesmond Dene, with a head torch, to get the legs moving and prepped for Sunday. Now all that's left to do is prepare my clothes, attach my race number and make sure I get to the start on time.
Wish me luck!
Felicity – Podiatrist at Newcastle Sports Injury Clinic
Good Luck Felicity!
If you need any last-minute advice, please take a look at our Top Ten Tips.