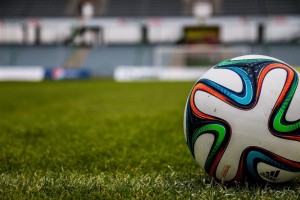 When a team receives a medal, wins a trophy or players reach a personal goal, it is not just them celebrating. The player or team will have an extensive support network to ensure performance is maximised. This will include the strength and conditioning coach, physiotherapist, nutritionist and other health professionals. When most people think of a football physiotherapist, they think of that person running on to attend to an injured player. They may then massage or occasionally provide a bit of ice. However, it is not just these match day requirements that a physiotherapist provides and there is a lot of 'behind the scenes' work that goes on.
Off-the-ball incidents
In addition to injuries being picked up at training sessions, injuries can also be picked up at work or during everyday life. That's when a physiotherapist really needs to know their team to ensure that injuries can be dealt with quickly and efficiently. We see it too many times at the clinic when a player suspects they have a strained muscle and symptoms do not improve. Only through a comprehensive assessment and an in-depth knowledge of the systems, problems related to the neural network are identified. Once treated, such symptoms are rapidly resolved.
It starts pre-season
A big part of a physiotherapist's job starts in pre-season with screening. We identify weaknesses and give advice on areas to be improved. We know that pre-season training is vital to ensure a successful season and this is also the case for pre-season screening. Issues including muscle control, muscle flexibility and joint mobility are assessed. Information from the screening sessions can then be an integral part of a players training and conditioning programme.
The 12th player
As you have seen on the television, the physiotherapist deals with any on-field injuries. Following an on-field assessment, a decision is quickly made regarding the nature of the injury. The physiotherapist essentially decides on a player's suitability to continue in the game. Sometimes if the physiotherapist believes that some immediate treatment can be given, the player can quickly return to the field of play. To ensure acute treatment can be provided, you will see the physiotherapist with a well-stocked medical bag. The bag contains all the appropriate equipment needed for the main emergencies that are likely to be sustained in the field of play.
If injuries are more persistent, player rehabilitation programs are constructed and appointments are made to continue treatments and monitor the progress of the athlete. Throughout this period, the physiotherapist will feedback to the coach on the likely schedule for the player returning to training and competition.
Newcastle Sports Injury Clinic provide on-field support across Football, Netball, Rugby, and many other sports. If you have any injury queries please ring 0191 233 0500 and speak to one of our experts.